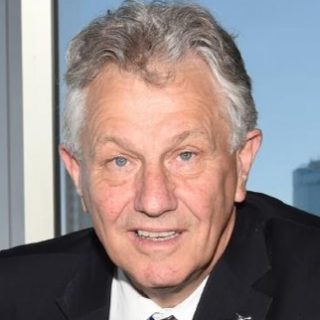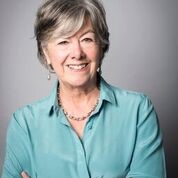 Judge 2021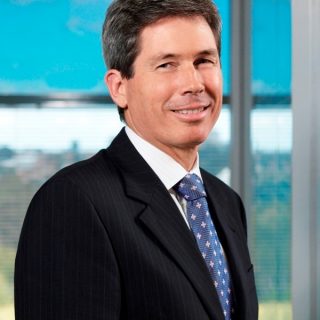 Judge Chair 2021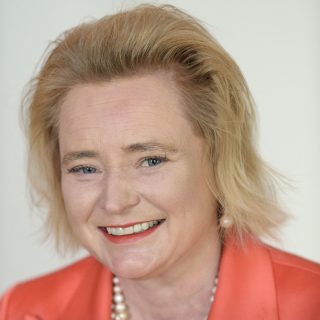 Judge Chair 2020
David graduated from Newcastle University in 1985 with an honours degree in Civil Engineering, and spent the next 35 years in the construction industry, equally happy running construction projects as construction companies.
He worked initially in the Hunter Valley followed by a self-employed stay in London for 3 years. On return to Australia he worked with Abigroup for 21 years, and then Leighton Contractors for 3 years, serving as Managing Director of both companies.
David has worked with all funding and contracting models, and now consults to the construction industry.
David has witnessed massive change in the construction industry over the years, but notes the fundamentals of a successful project are unchanged in 35 years.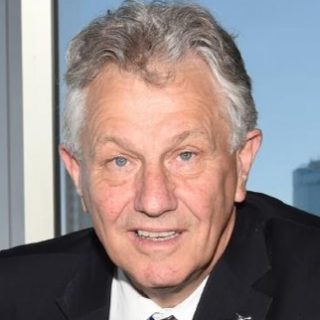 A civil engineer Ken Mathers has over 50 years' experience in the planning, procurement and delivery of major road transport infrastructure. He was the CEO of Linking Melbourne Authority for 12 years following an extensive career with Melbourne City Link Authority and VicRoads. He is a qualified company director and has served on the Boards of City North Infrastructure and Roads Australia.
Linking Melbourne Authority, and its predecessor, Southern and Eastern Integrated Transport Authority, managed the procurement of major road undertakings namely EastLink, Peninsula Link and the Eastern Section of East West Link.
Ken had a long career in VicRoads where he occupied senior project management roles on such projects as Melton Bypass, the Hume Freeway south of Wodonga and Melbourne's Western Ring Road. He was responsible for the pre-construction planning for City Link and joined the Melbourne City Link Authority on its formation for the procurement and delivery of CityLink.
On completion of this project he formed his own consulting practice.
He is widely acknowledged as an industry leader in the delivery of large complex road infrastructure, and has generously shared his experience with other states and road agencies, most notably by his board role with City North Infrastructure, the Queensland government entity that oversaw the delivery of Airport Link and Northern Bus-way in Brisbane. He was also on the board of the Regional Rail Link Authority, which has been acknowledged by the Victorian Government as one of the success stories in recent heavy rail infrastructure delivery.
Ken has also contributed significantly to the industry generally by his leadership roles with the Institution of Engineers and Roads Australia, each being the peak bodies for their respective industries. He was awarded Roads Australia's John Shaw Medal in 2012 for outstanding service to road transport in the nation, and the Infrastructure Partnerships Australia, Chairman's Prize in 2016.
Although retired from full-time work he continues in the industry and is currently Chairperson of the Office of Projects Victoria Advisory Board, and regularly participates in Gateway Reviews for Infrastructure NSW and Victoria's Department of Treasury and Finance.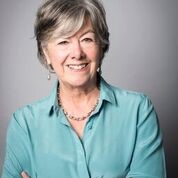 Prof Sue Holliday
Judge 2021
BA (Economics), MPhil (Town and Country Planning), FPIA, CPP, GAICD
Professor Sue Holliday is a City Planner and Economist.
Sue had a long career in planning in the public service and has demonstrated a long and determined commitment to the major urban policy issues facing our cities.  She was Director General of Planning in NSW in 1997-2003; Director of her own consultancy, Strategies for Change and in 2011 she was appointed Professor of Practice at UNSW and established the Master of Urban Policy and Strategy.
After leaving government in 2003, Sue held various Board roles and high level advisory roles at the national level. She was National President of the Planning Institute from 2006- 2008.  She was President of the NSW Building Professionals Board from 2008 until June 2013; a member of the Urban Policy Forum, the COAG Expert Panel on Cities; a member of the National Housing Supply Council and a member of the High Speed Rail Advisory Council. She chaired the Built Environment Industry Innovation Council from 2008 to 2012. She chaired the ANU Campus Development Advisory Committee. Sue has been a Director of many Boards including the Transport Infrastructure Development Corporation, Good Environmental Choice Australia and Consult Australia.  Sue is currently Deputy Chair of Hume Community Housing Association.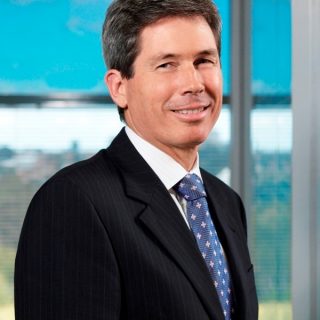 Shaun Cox
Judge Chair 2021
Shaun Cox has led various Australian water utilities for more than 18 years.  This includes Melbourne Water, South East Water and Gold Coast Water.  He also has over 17 years of Board experience including being a past Chair of the Water Services Association of Australia (WSAA), Water Research Australia and the Smart Water Fund.  He also served on the inaugural Board of the Cooperative Research Centre for Water Sensitive Cities.  He's now enjoying running his own consultancy business, which he has done for the past 6 years.  He is currently Chair of the Border Rivers Commission.
Shaun has extensive leadership experience in the water industry, and a passion for creating and adding value in any role he takes on. He holds a degree in Civil Engineering and a Masters of Engineering and Technology Management. Shaun is an Adjunct Professor at the University of Queensland and is a Fellow of The Australian Institute of Company Directors, Engineers Australia and the Australian Institute of Management.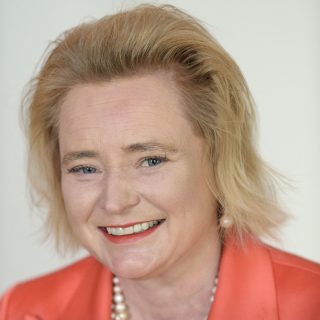 Dr Collette Burke
Judge Chair 2020
Dr Collette Bourke is the inaugural Victorian Chief Engineer, with more than 25 years of engineering and construction industry experience in roles such as Site Engineer, Executive Manager and Managing Director. Having completed a PhD in risk management and value for money on major infrastructure projects, she is also an internationally acknowledged researcher.
In addition to her role as the Victorian Chief Engineer, she acts as the Managing Director of Exner Group and Karsta in the Middle East and has been appointed as a Director for VicTrack. Formerly, Dr Burke was the National Director of the National Association of Women in Construction (NAWIC).
Dr Burke has a drive for greater operational outcomes, a focus on strategic and forward planning, people development, effective delivery and commercial strategy.