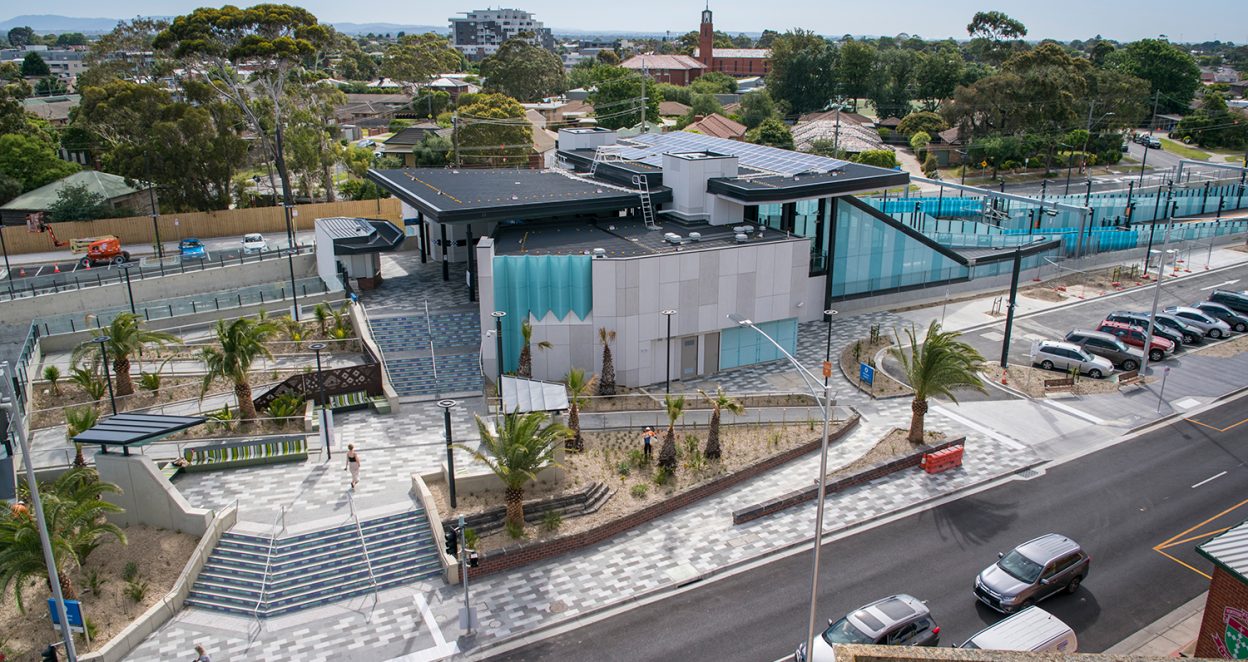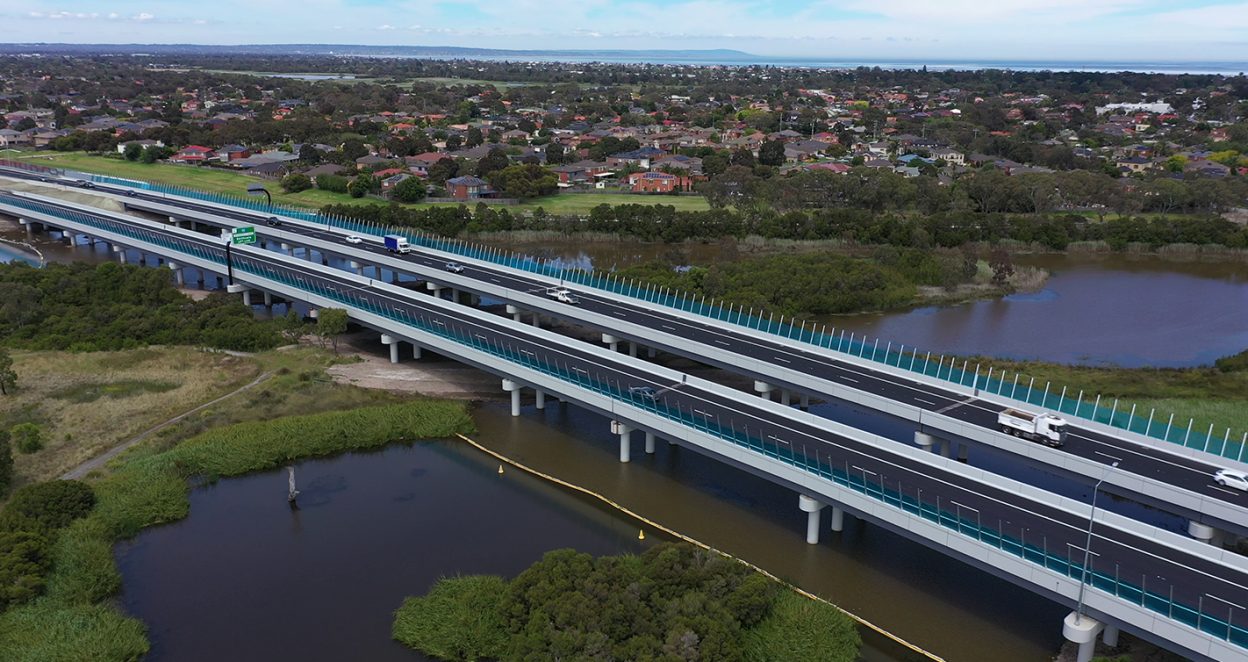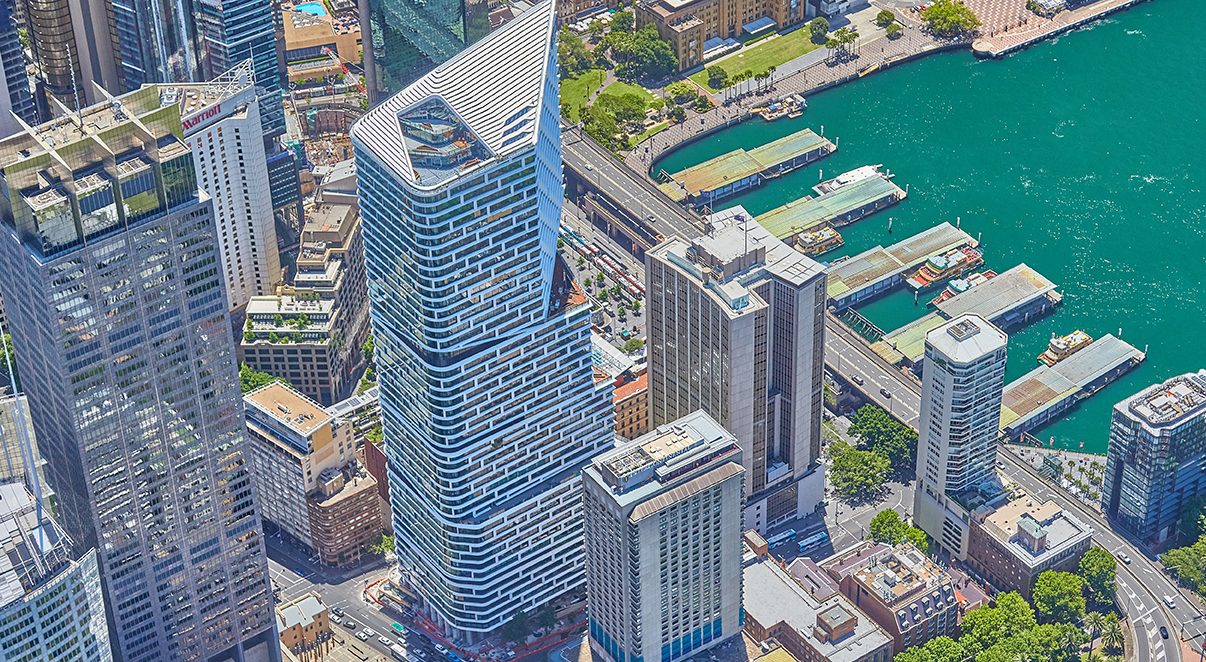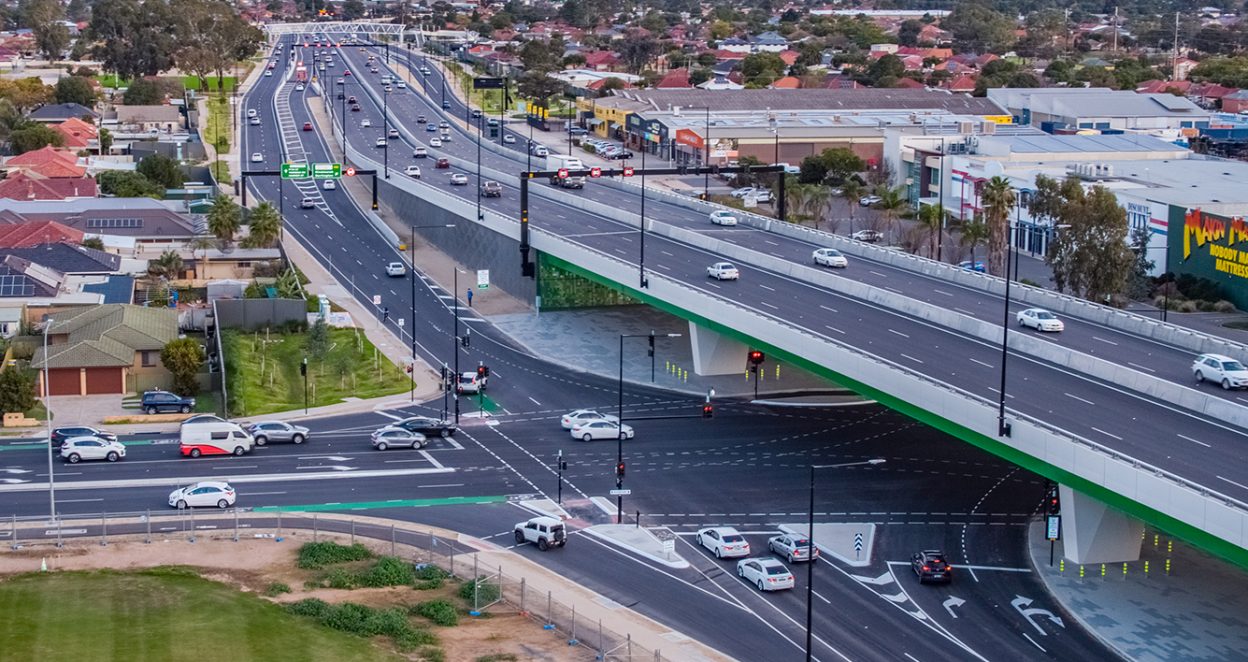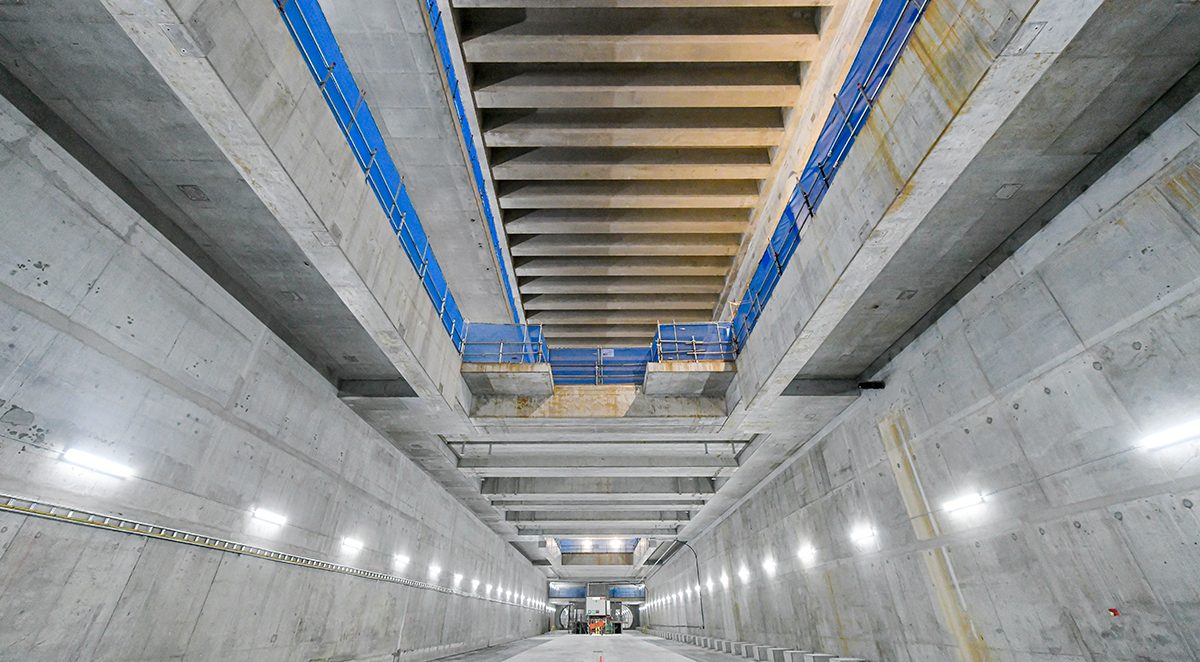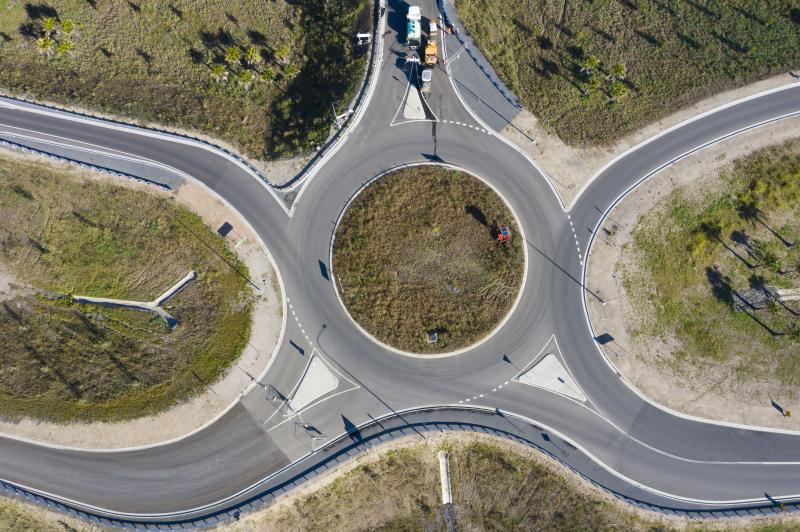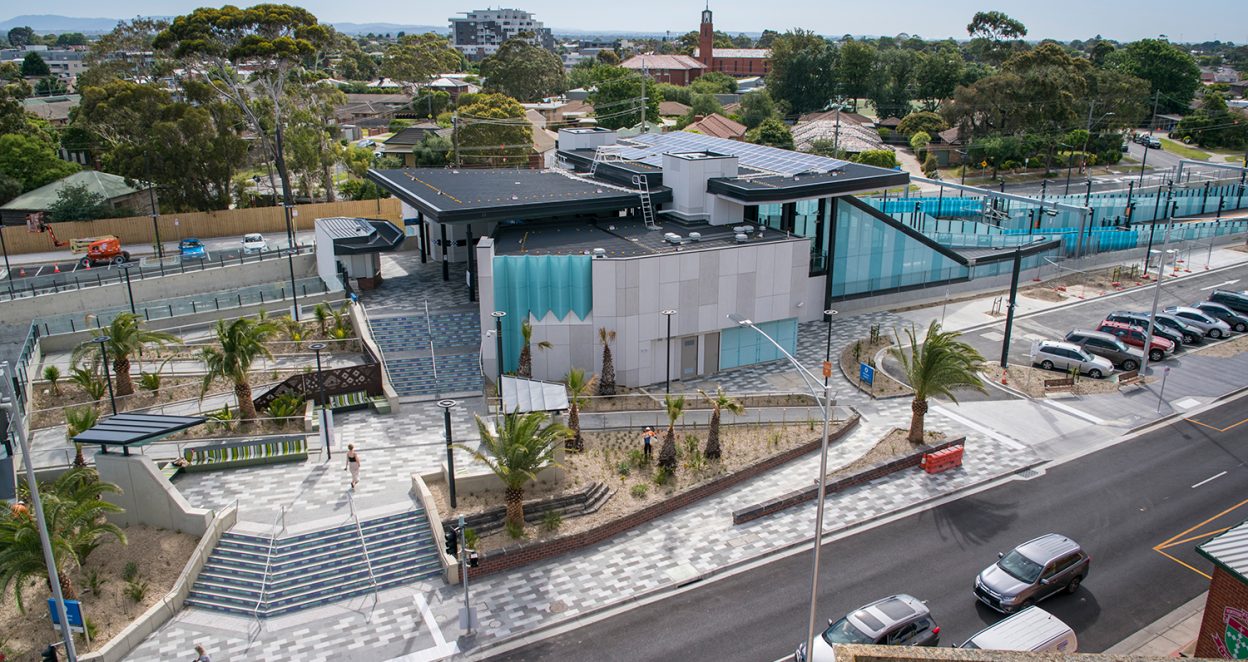 Additional Works Package 1 - Cheltenham and Mentone Level Crossing Removal Project
Victoria

By SOUTHERN PROGRAM ALLIANCE — ACCIONA, COLEMAN RAIL, WSP METRO TRAINS MELBOURNE (MTM) AND THE LEVEL CROSSING REMOVAL PROJECT (LXRP)
The Southern Program Alliance (SPA)'s Additional Works Package 1 removed three dangerous and congested level crossings on the Frankston Line in Melbourne's south-east for the state government's Level Crossing Removal Project, reducing emissions and commute times. SPA also built two new state-of-the-art stations in Cheltenham and Mentone, preserved heritage buildings and trees, and created public spaces to revitalise nearby communities.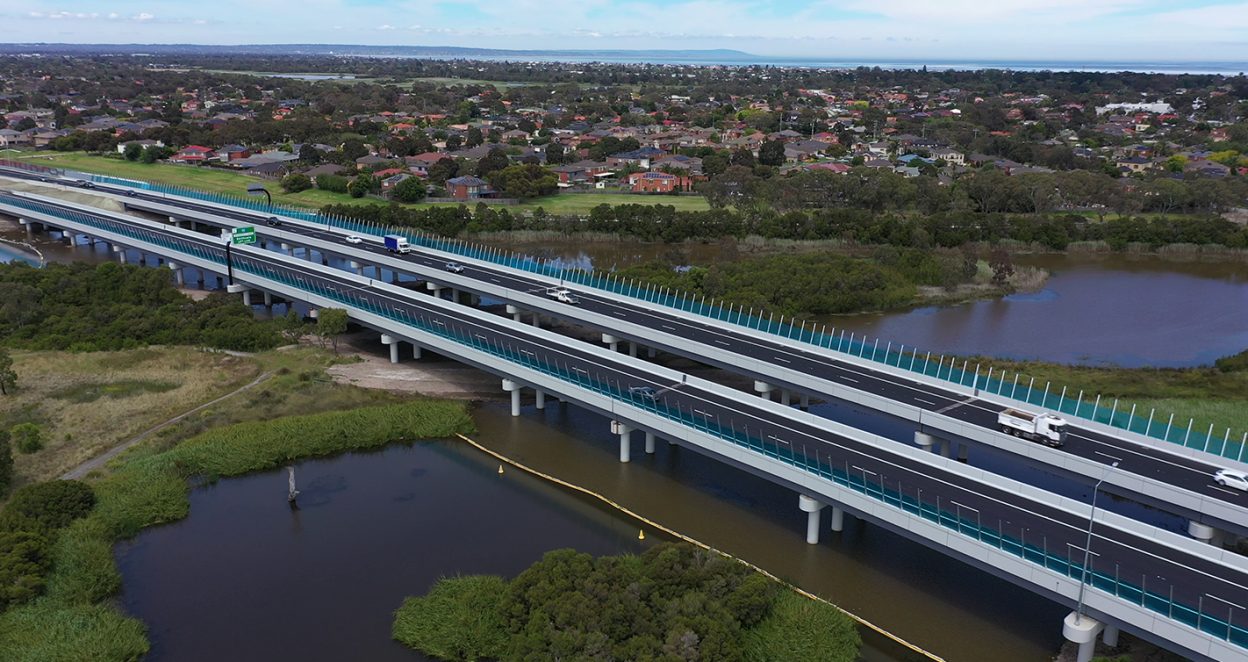 Mordialloc Freeway Project
Victoria

By McConnell Dowell, Decmil Group and Major Road Projects Victoria.
The Mordialloc Freeway Project included the construction of nine kilometres of road, eight kilometres of shared walking and cycling paths and six new bridges, including four with new freeway entry and exit ramps.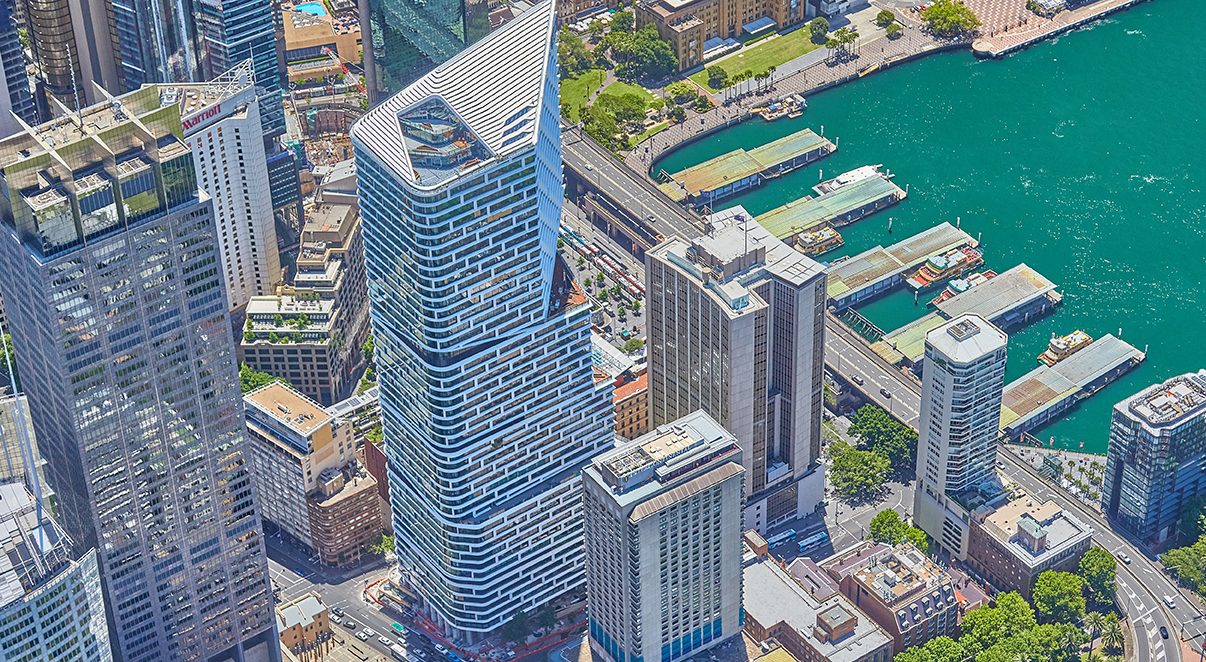 Quay Quarter Tower (QQT), Circular Quay, New South Wales
Circular Quay, New South Wales

By Multiplex Constructions Pty Ltd
In delivering QQT, Multiplex managed major redevelopment works, including partial demolition and reuse of the existing 50 Bridge Street building. The final design retained 68% of the original tower structure providing a net gain in floor space, substantial cost savings, significant reduction in the carbon footprint of the building and tangible safety in design outcomes.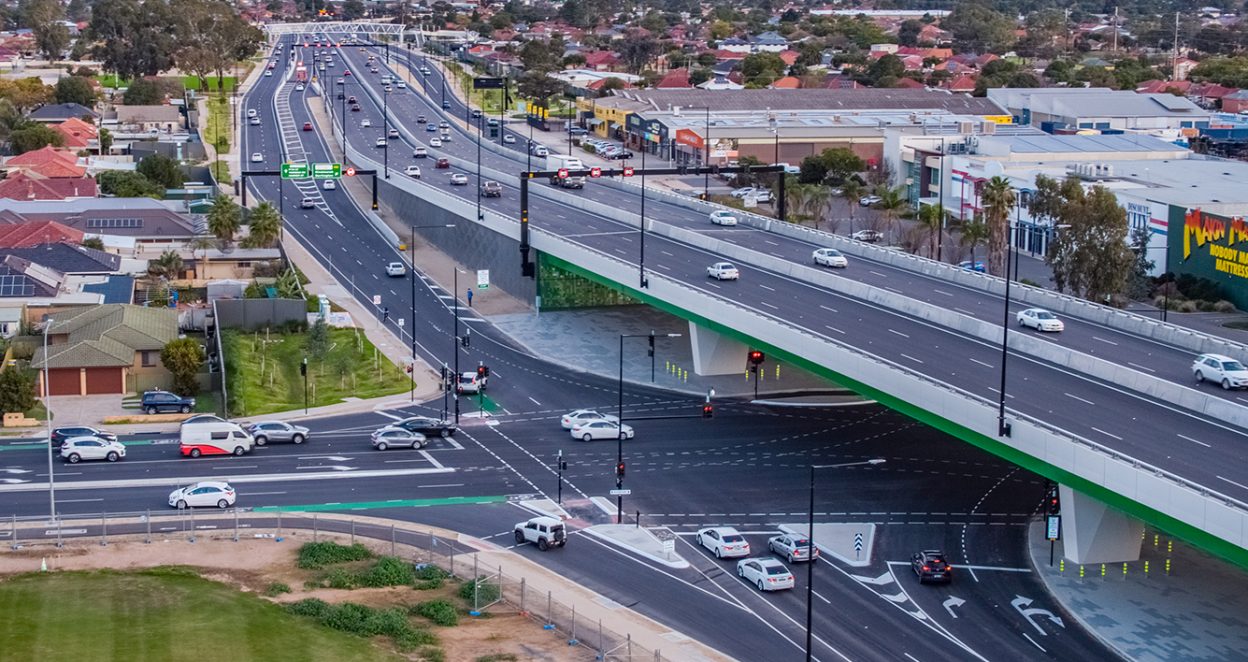 The Regency Road to Pym Street Project
South Australia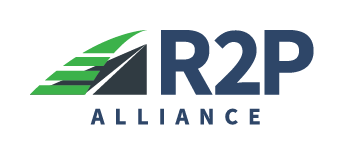 By R2P ALLIANCE — DEPARTMENT FOR INFRASTRUCTURE AND TRANSPORT, MCCONNELL DOWELL, ARUP AND MOTT MACDONALD
The R2P Project involved the construction of a 1.8km motorway section on one of South Australia's most important transport corridors.  Construction included a 6-lane overpass, two arterial surface roads, grade separated pedestrian and cyclist overpass, heavy vehicle bypass road, landscaping and complex traffic management.
Delivered to the highest quality, $28m under TOC and 4 months ahead of schedule, the result is an integrated engineered solution that stitches the North-South Corridor into the adjacent communities within which it sits.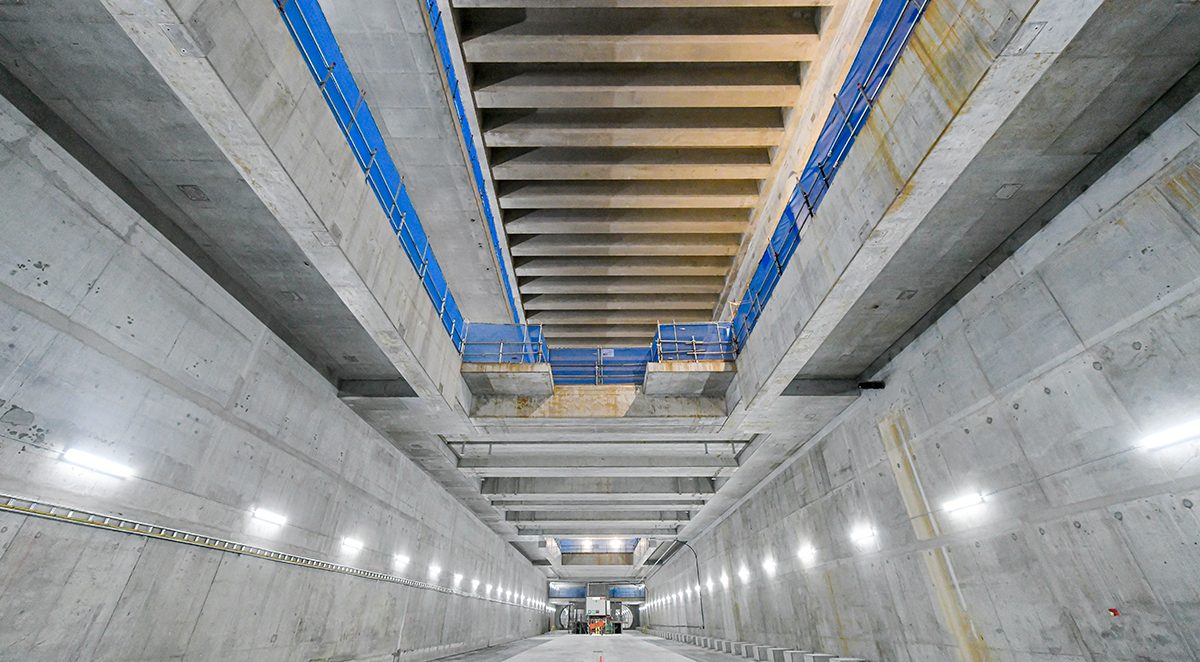 Sydney Metro City & Southwest Tunnel and Station Excavation Works
New South Wales

By John Holland, CPB Contractors and Ghella Joint Venture
15.5-kilometre fully lined tunnels between Chatswood and Sydenham, 57 cross-passages, rail corridor widening, two permanent portals/ dive structures, six new underground stations (mined/lined and open box), including tanked Barangaroo station box structure; rail corridor widening; one shaft; temporary TBM retrieval shaft; 230-metre crossover cavern; design/ manufacture of 99,000 pre-cast tunnel-lining segments and drainage/earthworks for new train maintenance and stabling facility.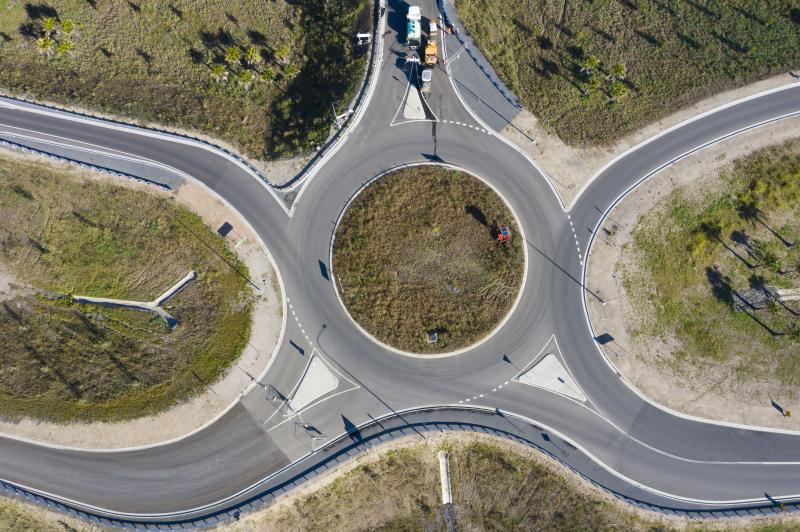 Woolgoolga to Ballina Pacific Highway Upgrade
New South Wales
By PACIFIC COMPLETE — LAING O'ROURKE & WSP
Pacific Complete, a Joint Venture between Laing O'Rourke & WSP was appointed as Delivery Partner to TfNSW to manage the 129-kilometre section of the Pacific Highway between Glenugie and Ballina. The upgrade to four lanes of divided carriageway included earthworks, piling, bridge and structures, pavements, material supply and finishing works. Our construction, design and programme management specialists focussed on community and construction, procuring and managing over 170 contract packages. The Delivery Partner enabled the unprecedented scale and pace required for W2B complemented by a high performing and collaborative team culture integrated with TfNSW. Pacific Complete utilised TfNSW experience of previous Pacific Highway upgrades enhanced by private sector expertise to innovate solutions and realise long-needed safety outcomes to generate high quality public value. This significant piece of infrastructure leaves a positive legacy for local communities and stakeholders. W2B will improve safety, reduce travel times and boost greater economic growth.  The Delivery Partner is #DrivenToSaveLives.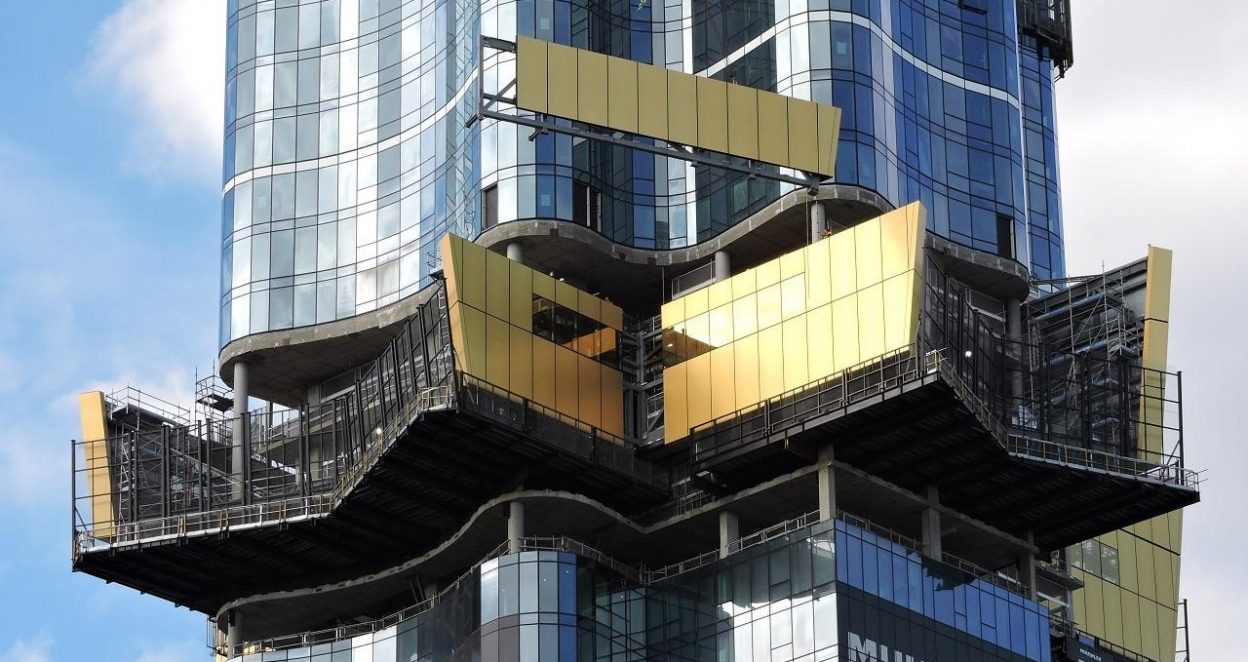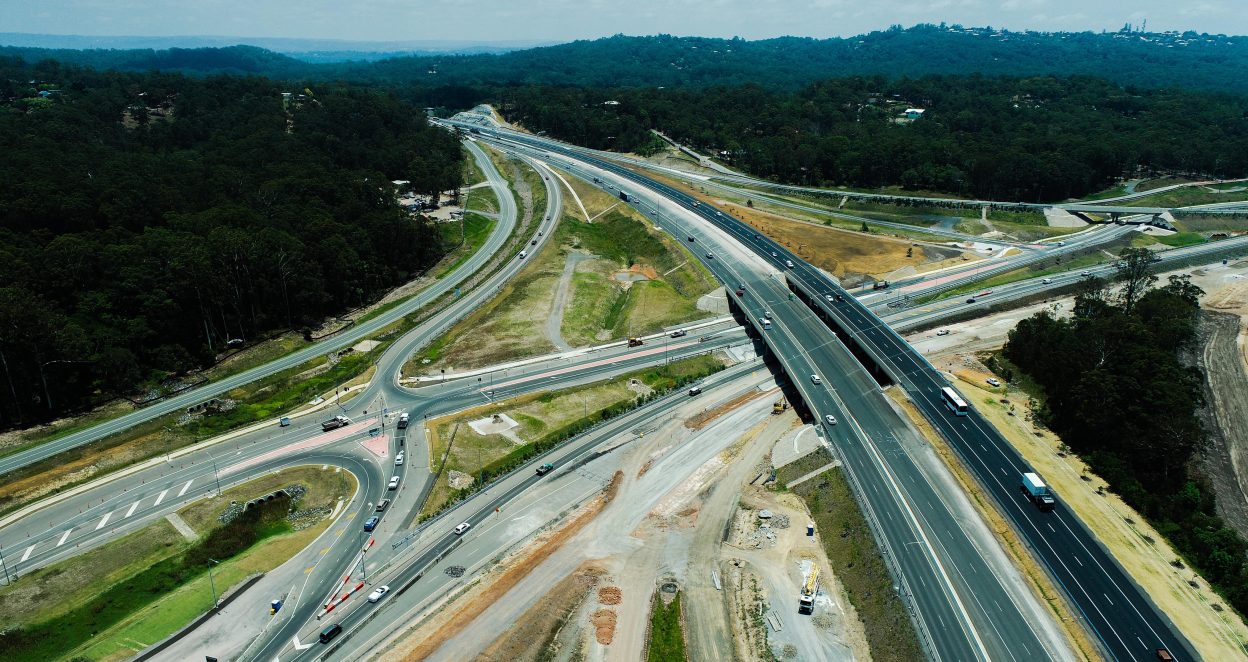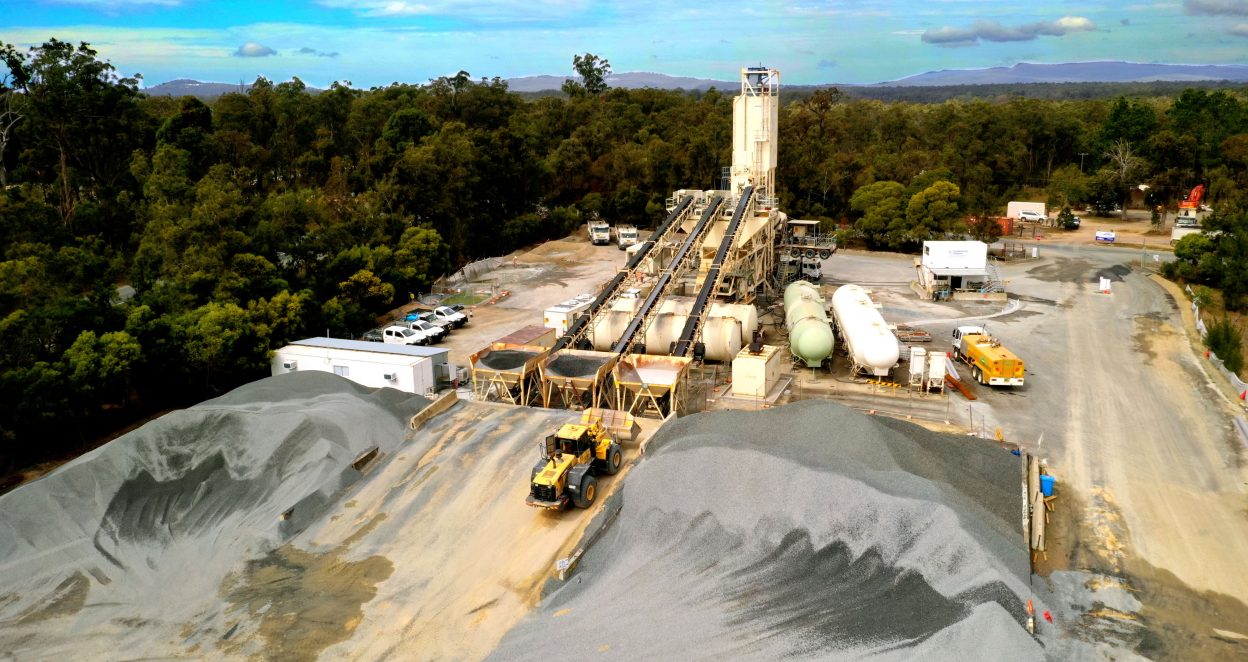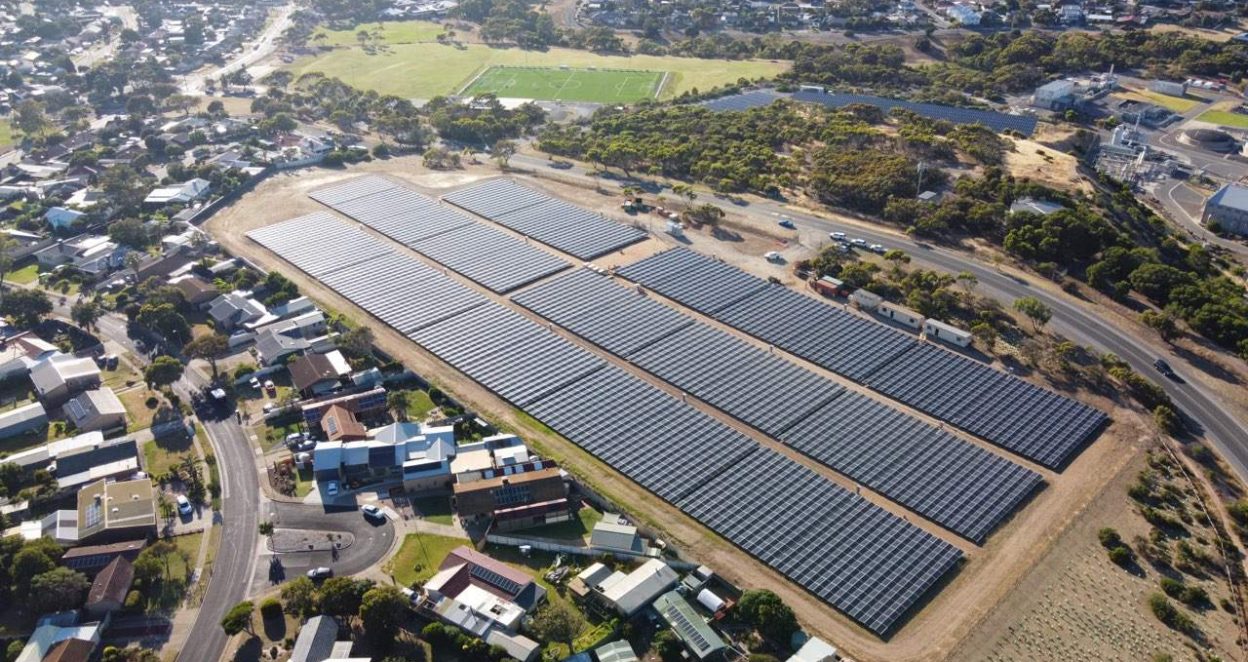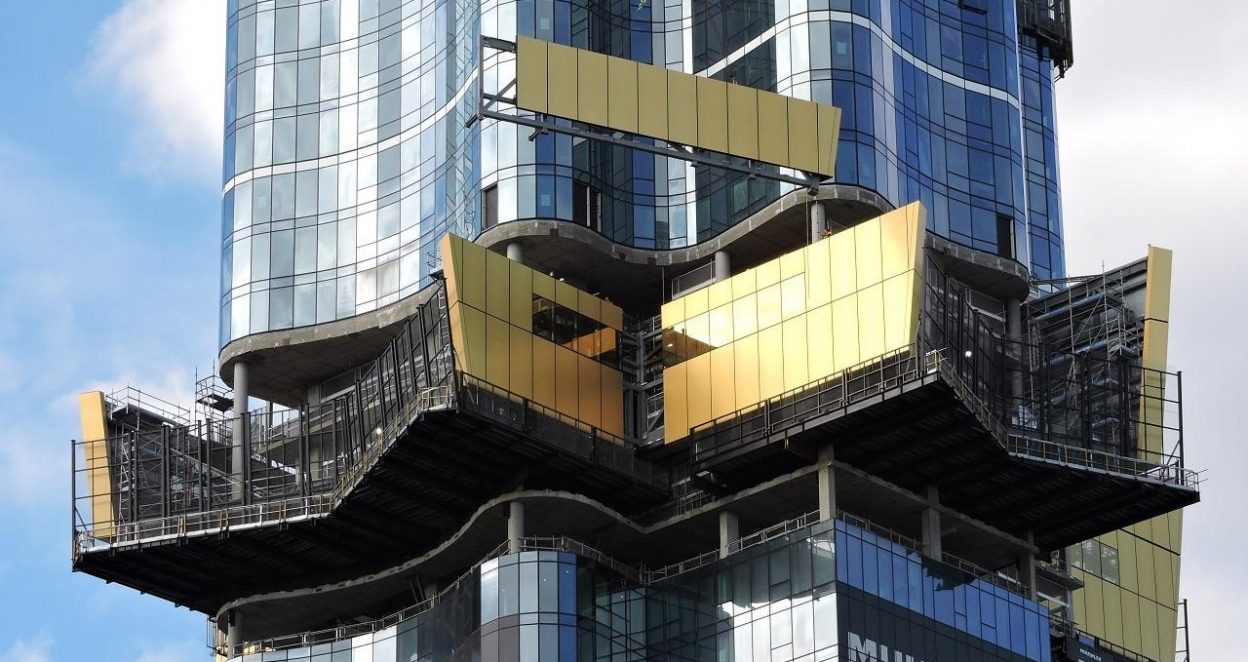 Australia 108
70 Southbank Blvd, Southbank, VIC 3006

The tallest residential development in the Southern Hemisphere, Australia 108 rises over 100-levels, featuring luxury residential apartments and a distinctive common
floor facility known as the Starburst.
The development includes multiple pools, gymnasiums, theatres, private dining rooms, lounge areas, Sky Garden, BBQ area, wellness zones and a golf simulator.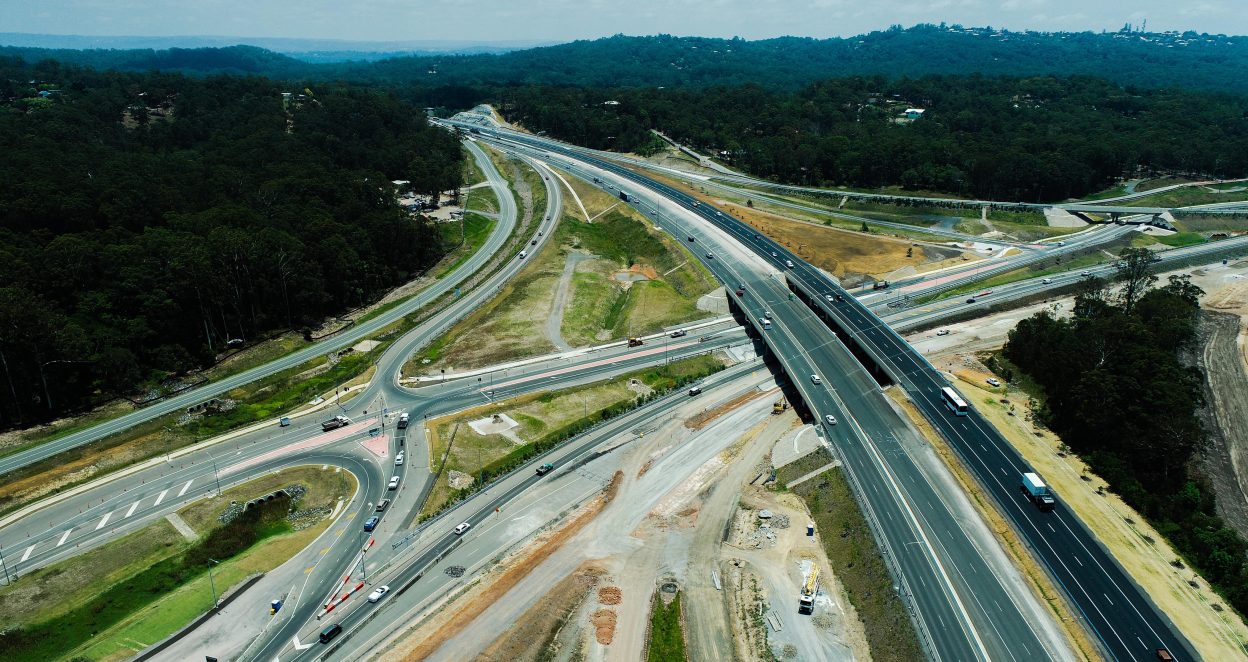 Bruce Highway Upgrade – Caloundra Road to Sunshine Motorway
Between Meridan Plains and Tanawha, Queensland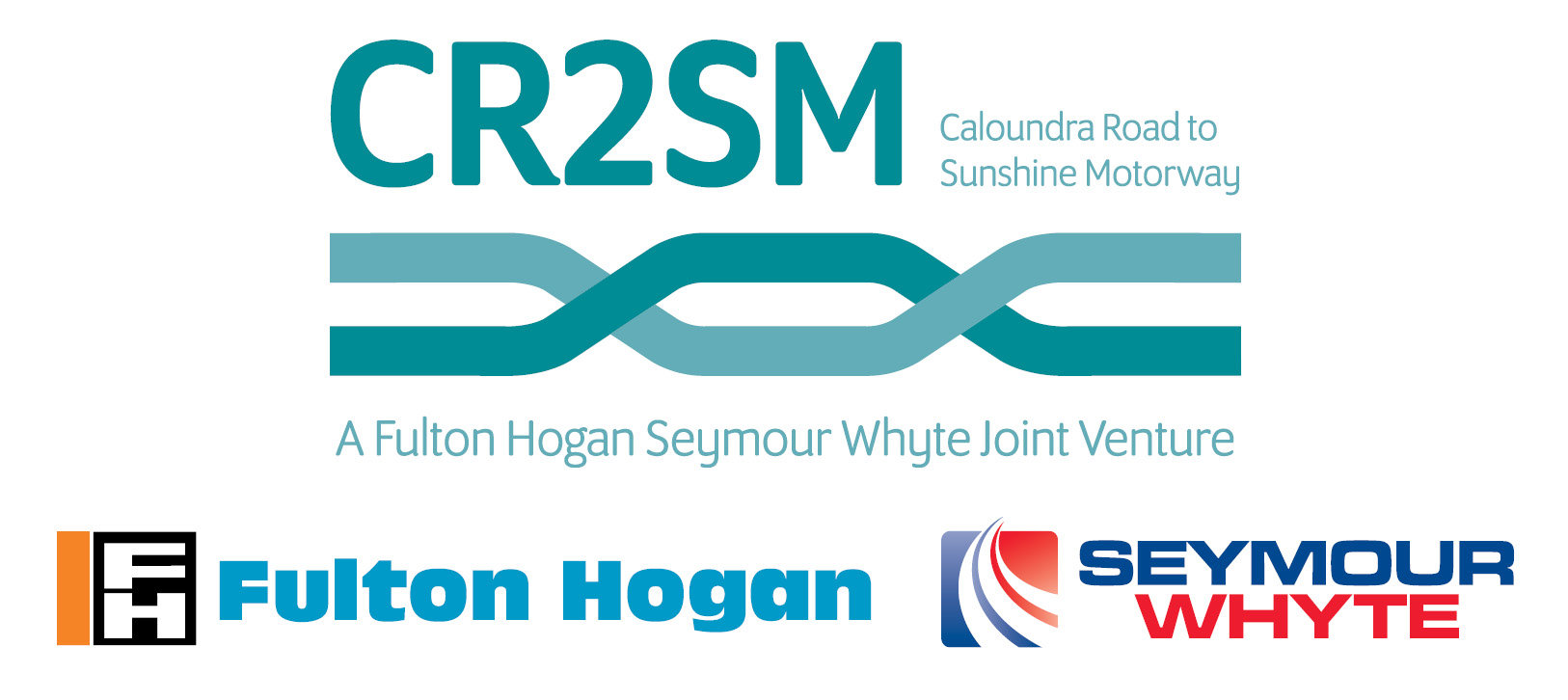 The Bruce Highway Upgrade – Caloundra Road to Sunshine Motorway involves upgrading this nationally-significant highway to six lanes and transforming two major interchanges.
Located on Queensland's Sunshine Coast, its unique scale, complexity and scope produced a diamond in the rough—pioneering the design and construction of Australia's first Diverging Diamond Interchange.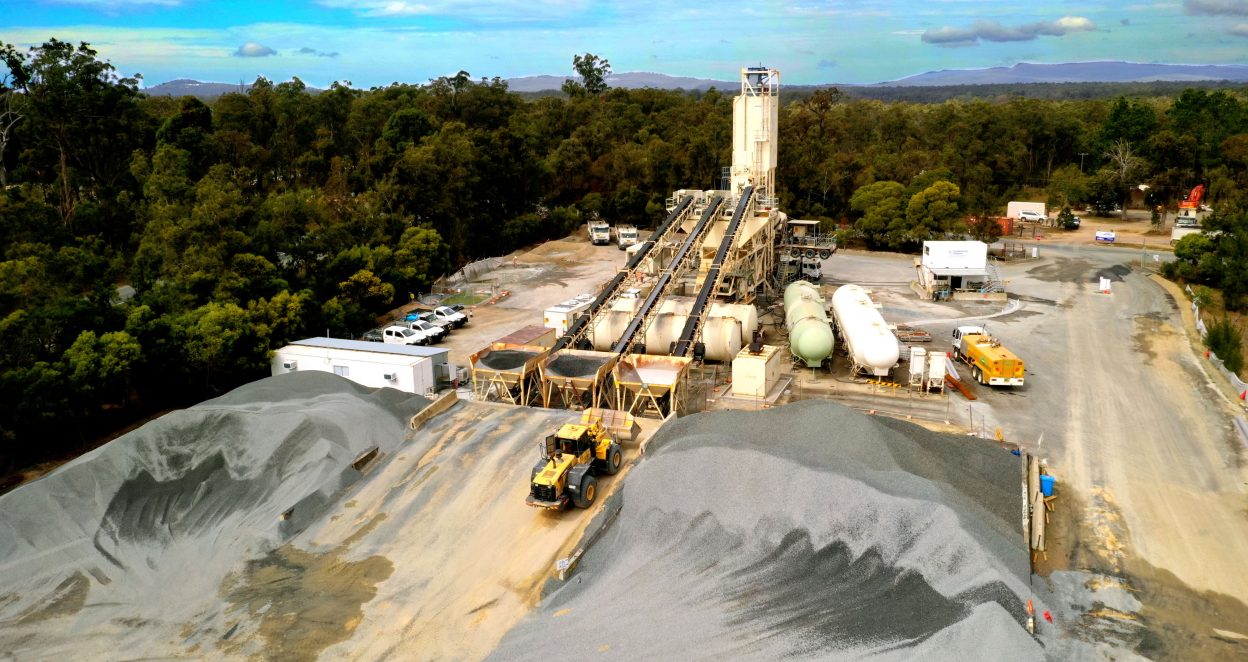 Pacific Highway Upgrade Woolgoolga to Ballina Section 2A - Wells Crossing to Glenugie
Wells Crossing to Glenugie, New South Wales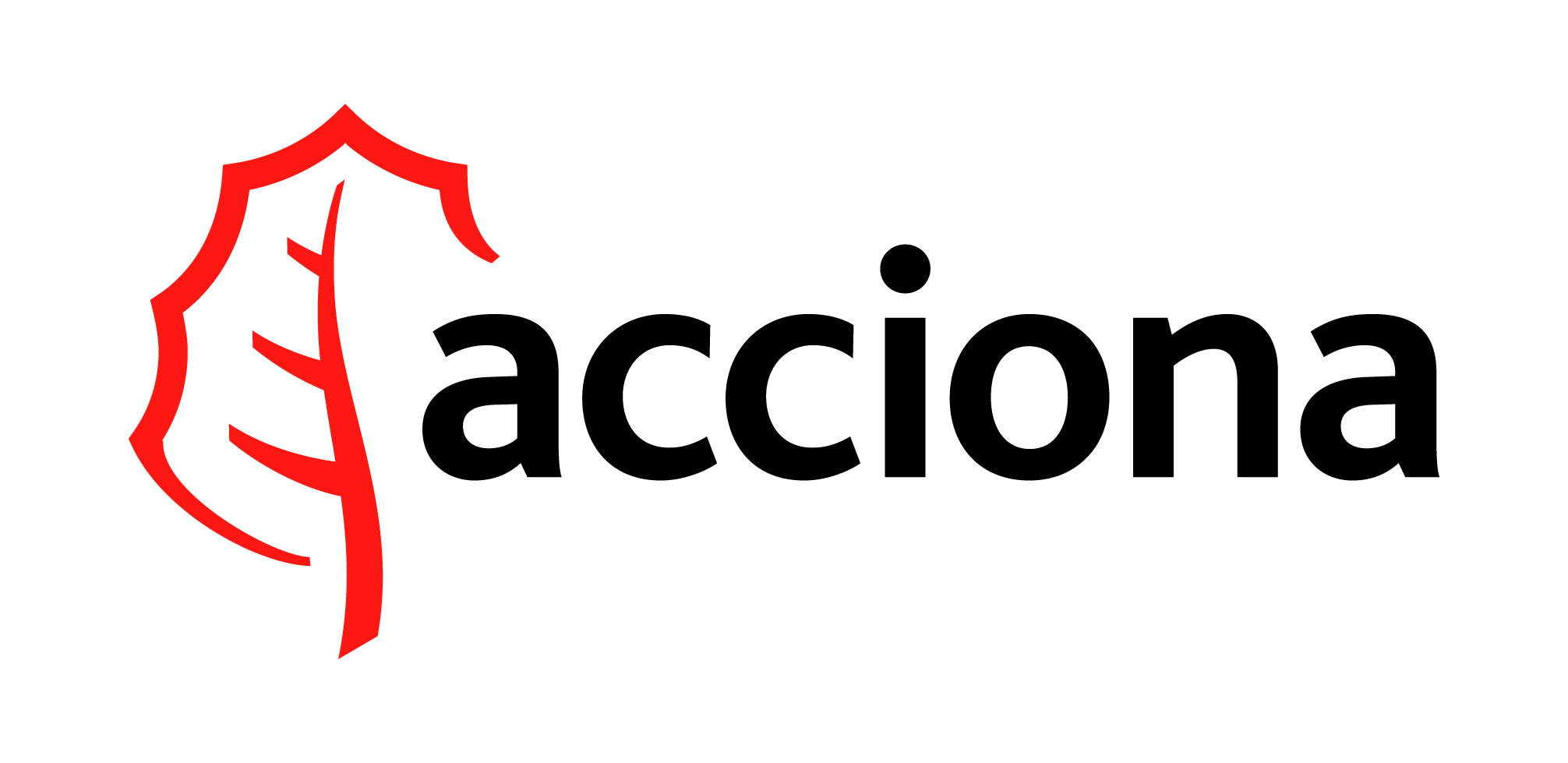 The project involved upgrading an eight-kilometre stretch of the Pacific Highway from Wells Crossing to Glenugie, New South Wales, between Grafton and Coffs Harbour as part of Transport for NSW's (TfNSW) Woolgoolga to Ballina Pacific Highway upgrade.
ACCIONA created a new road surface, using a wide variety of innovative techniques.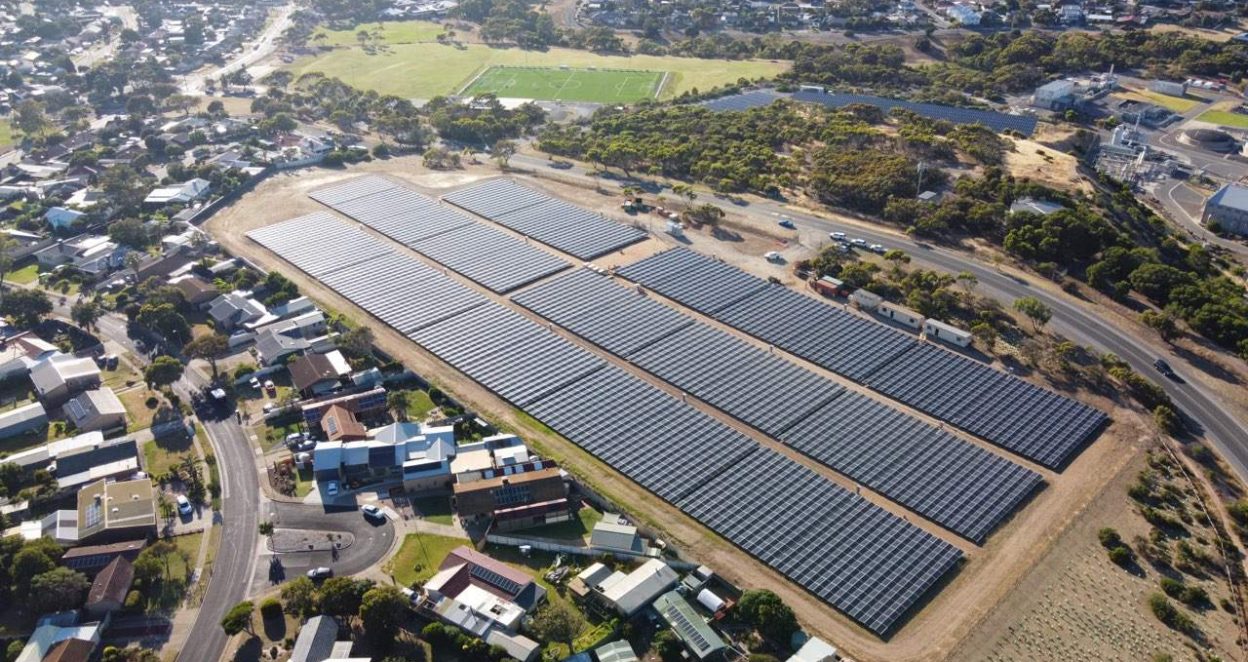 Zero Cost Energy Future
South Australia

With the ultimate goal of unlocking SA Water's potential to neutralise energy costs, Enerven was contracted to deliver a world-first program that included the engineering, procurement, construction and commissioning of 242GWh (gigawatt hours) of solar PV and 34MWh (megawatt hours) of energy storage across 33 sites in metropolitan and regional South Australia.
This involves the associated connection to transmission and distribution networks.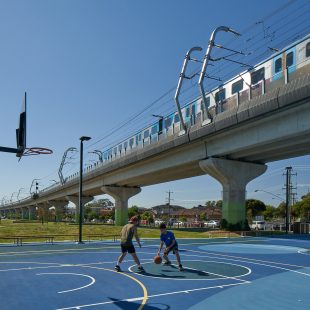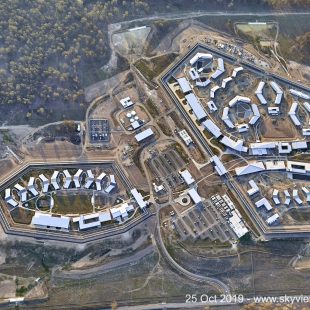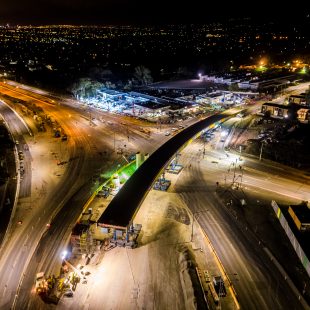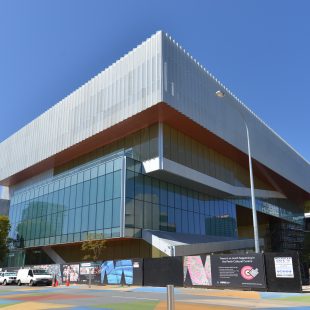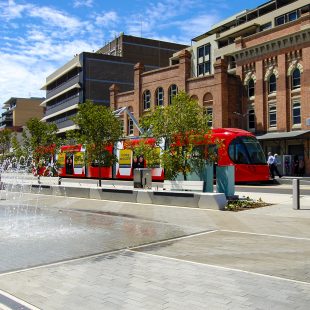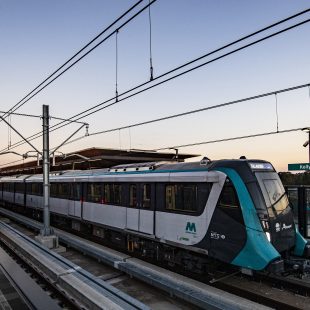 Barangaroo South
NSW by Lendlease
Bridge over the Clarence River at Harwood
NSW by Acciona Ferrovial Harwood Joint venture
Chith Export Facility (winner)
QLD by McConnell Dowell Constructions
PIIOP3 – Subproject Four: major regulator upgrades
NSW by Murray Irrigation Limited
Toowoomba Second Range Crossing – Nexus Delivery
QLD by Nexus Delivery
Macquarie Rapid Build Prison
NSW by Hansen Yuncken
Northern Beaches Hospital
NSW by CPB Contractors Pty Limited
Pacific Highway Upgrade: Warrell Creek to Nambucca Heads (WC2NH)
NSW by ACCIONA Infrastructure
Optus Stadium and Stadium Park (winner)
WA by Multiplex Constructions Pty Limited
Post Entry Quarantine Facility (PEQF)
VIC by CPB Contractors Pty Limited
Princes Highway Upgrade for Foxground and Berry Bypass
NSW by Fulton Hogan Construction Pty Ltd
161 Sussex Street Redevelopment
NSW by Multiplex Constructions Pty Ltd
Aubin Grove Train Station & Russell Road Upgrade
WA by Georgiou Group
Constitution Avenue Upgrade (stage 1)
ACT by AECOM Australia Pty Ltd
International Convention Centre Sydney (ICC Sydney)
NSW by Lendlease
Port Capacity Project – Maritime Works Package (winner)
VIC by McConnell Dowell Constructors (Aust) Pty Ltd
The EY Centre, 200 George Street, Sydney
NSW by Mirvac Group
Victorian Comprehensive Cancer Centre (VCCC)
VIC by Grocon PCL JV